Fiberglass swimming pools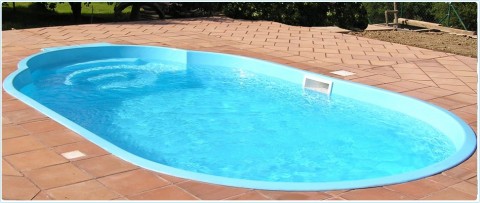 High resistance
Our products are intended for normal and extreme using with high resistence against any damage.
Material chemical composition corresponds to hygienic standards.On surface is UV stabilizer, which ensures fastness of pool.
Fiberglass swimming pools represent the middle category of pools supplied by our company.
Swimming pools are made from polyester resin, reinforced with glass fiber. These swimming pools are known as laminated pools or fiberglass pools.
Fibreglass pool must be concreted. Concreting is carried out with fulfilling the pool, works in this case are quite quick.
Advantages of figerglass pools
Quick and easy assembly
Easy maintenance (smooth surface is easily washable) Better material than polypropylene
Disadvantage of fiberglass pools
Limited selection of shapes and colors
The appearance of this pool doesn´t reach such a level as a swimming pools overlay with glass or ceramic mosaic tiles
---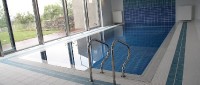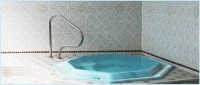 Whirlpools
Why whirpool - whirpools from our company AQUASPORT CZ represent full hydro-terapeutic...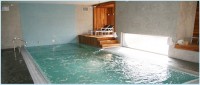 About us
We are specialized in complex supply of swimming pools - family and public. We are offering a wide...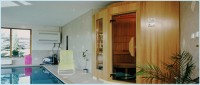 Wellness
Wellness works to achieve permanent harmony of body and soul. Requirements of...