Saunas Exclusiv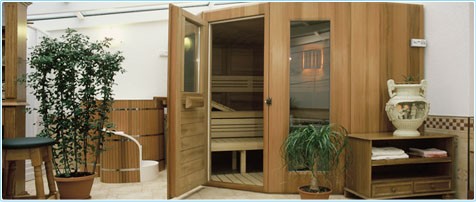 Wellness news
Wellness new
New in the Wellness part of the website...

Sauna cabines are made from high-quality material, suitable for clients who have high pretensions for using material, equipment, processing and lifitime of sauna.

Inside wall and roof lining is supplied from poplar tree wood, canadian pine-tree - hemlock and cedar. Outside wall lining is from northern sprute,width 16mm.
Sauna is isolated with thermal insulation with vapuor prevention. Inside equipment in EXKLUSIV desing is made from african willow - abacha. Saunas EXKLUZIV are made in two kinds of desing by regime of running : FINNISH sauna and BIO sauna.
Finnish sauna
Finnish sauna is equipped with rustless oven with remote control S150D, sauna light and cover.
Bio sauna
Bio sauna is equipped with rustless saunas oven Vulcan Tropic Komfort with steam generator and digital temperature and moisture adjustment S200, four color roof light - color spectrum with automatic regulation.
In sauna cabin is also possible combine heating by infrared radiant with clasic heating by electric oven.
If you are inrterested in sauna Exkluziv,please contact us!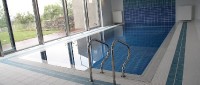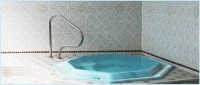 Whirlpools
Why whirpool - whirpools from our company AQUASPORT CZ represent full hydro-terapeutic...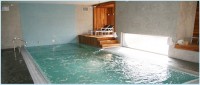 About us
We are specialized in complex supply of swimming pools - family and public. We are offering a wide...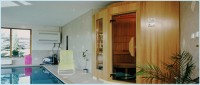 Wellness
Wellness works to achieve permanent harmony of body and soul. Requirements of...