Concrete swimming pools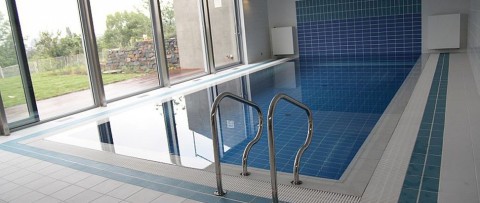 Technical options
Pool construction consists of concrete-steel assembling vat. Inside surface can be make by liner. (more info in liner swimming pools) or it can be facing with mosaic and ceramic. In this case ensure the isolation the hydroisolation spattle, resistant against permanent compression load in swimming pool.
Sheet is laid on the concrete surface in two coats, first is hard surface with net, to the joints are mounting jointing bands. Hereby is secured everlasting swimming pool hydro resistivity. On the waterproofing layer is facing with ceramics or mosaic.
We respect your ideas - the price of concrete pools are individually quoted!
Send us the size of the pool using the contact form! We will contact you within 3 days, specify the order and promptly inform you about the price range.
Alternative to concrete pools? Look at liner, laminate and plastic swimming pools.
Benefits of concrete swimming pool:
Has the longest life of all swimming pools.
High resistance to mechanical stress
Best appearance
Wide choice of color, which can be perfectly aligned with the swimming pool interior
Disadvantages of concrete swimming pool:
Longer construction period 40 - 60 days
The relatively higher construction cost
---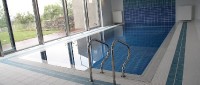 Concrete swimming pools
We respect your ideas - the price of concrete pools are individually quoted! Send us the size...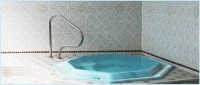 Whirlpools
Why whirpool - whirpools from our company AQUASPORT CZ represent full hydro-terapeutic...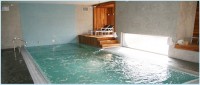 About us
We are specialized in complex supply of swimming pools - family and public. We are offering a wide...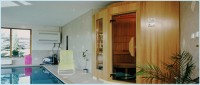 Wellness
Wellness works to achieve permanent harmony of body and soul. Requirements of...